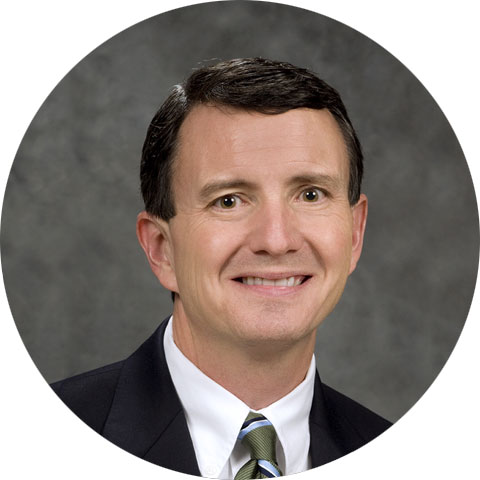 Don Roy has enjoyed a marketing career spanning over 30 years, and it all began with a paper route.

Don's first job was as a paperboy for the Daily Times Leader in his hometown of West Point, Mississippi. That first job in middle school kindled an interest in a marketing career.

After graduating from Mississippi State University with a degree in marketing, Roy began his marketing career with stints in department store management and consumer packaged goods over a 10-year period. It was during this time that Roy would gain inspiration for the next stage of his marketing career. While completing an MBA at Mississippi College, Roy decided to follow in the footsteps of professors that influenced him during his graduate program and become a college professor. Roy earned a Ph.D. in business administration from the University of Memphis in 2000.

Professor Roy has spent most of his academic career at Middle Tennessee State University, where he is Professor of Marketing. Preparing the next generation of marketing professionals motivated Roy to become a professor, and he has relished the opportunity to train future marketers over the past two decades. Roy has received recognition for his impact in the classroom from the Marketing Management Association (Master Teacher Award) and Middle Tennessee State University (Outstanding Teacher Award).

In addition to his teaching accomplishments, Professor Roy has been an active researcher over the past twenty years. Roy's research interests include sports sponsorship, sports marketing, brand management, and personal branding. Professor Roy's research has been published in journals including Journal of Advertising, Psychology & Marketing, Sport Marketing Quarterly, and International Journal of Sport Management and Marketing. Also, he is co-author of a sports marketing textbook. Roy complements academic publishing with blogging, posting on marketing and branding issues since 2007.

Professor Roy has merged two of his professional passions—branding and mentoring— in his research into personal branding. His expertise includes using online communication channels for personal branding. Roy has made numerous presentations to student groups on using LinkedIn and other social media for personal branding.

Among Professor Roy's personal interests are two of Canada's best known cultural exports: hockey and the band Rush. He also enjoys reading, running, and jazz. Roy and his wife, Sara, live in Murfreesboro, Tennessee with their sons Chris, Sidney, and Ethan.